Practice the Art of Gratitude Every Day
A genuinely grateful person is an extremely abundant person. Feeling completely abundance is what helps to manifest abundance in every avenue of your life every day. Consider writing in a gratitude journal every night; you might be surprised to find out how many things you have in your life that you're grateful for — without even knowing it! 
If you're finding it hard to find anything to be grateful for anything at all at the moment, think about this; if you have good or at least, decent, health that should go straight to the top of your list. If you have good vision and hearing and you're from chronic pain with good mobility, those are more wonderful things to be grateful for! Being able to pay all your bills on time and with ease could be another item on your list.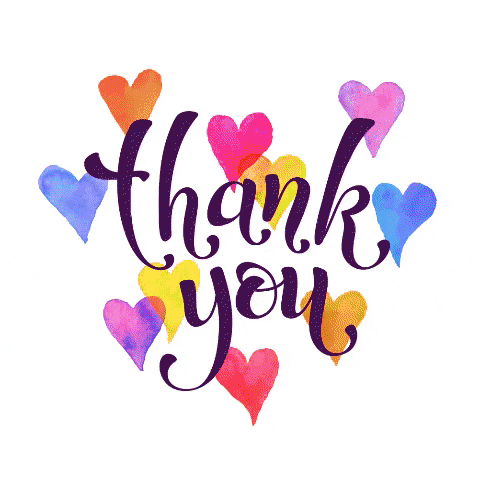 Gratitude journals are also brilliant for reading when you're feeling a little low. We all can feel at least a little bit low now and again, so sitting down with a nice cup of tea or coffee and having a read through your journal might really help to lift your mood again.
It can also be used to give thanks for things you wouldn't usually think you could be grateful for. For example, if someone you know manifests a large lottery win, you could be grateful the Universe is showing you further proof of the law of attraction in action!
What You Focus On, You Create
We're all manifesting moment by moment even if we know it or not or like it or not. We do this through the beliefs held in our subconscious minds and the expectations that we have about people, life, events, circumstances, places and so on. So it should go without saying that you should therefore fill your mind with positive beliefs, thoughts, visualisations and expectations.
Focusing on what you don't want or what you don't like in life will only bring you in energetic, vibrational alignment with those thoughts, thereby drawing undesirable events, people, places and circumstances to you faster and more often. Focusing on what you do like about life and what you desire to experience during it, is so much more fun and so much more rewarding. 
Whatever you do, don't focus on lack; this is something that an awful lot of people have trouble with as the system we were raised in from birth has us constantly focusing on lack and scarcity. This isn't our true nature, however. Don't let any thoughts of lack enter your mind and certainly don't visualise any scenes of lack such as being worried about paying bills or receiving letters demanding immediate payment.
Although negative manifestations take longer to occur, they will occur, as they are governed by the same Universal laws and principles as those that govern positive manifestations. Remember that you're the creator of your own life so whatever you visualise with natural emotion, must come into your perceived reality; this is the law of creation.
Use Positive Affirmations Recorded in Your Own Voice
Your subconscious mind accepts your own voice a lot more readily than someone else's as it recognises your voice as being trustworthy and familiar. Try choosing 10 or so positive affirmations which resonate with you as being the most beneficial for manifesting your desire or multiple desires and then record them on your smartphone.
On the iPhone there's an app that comes with the operating system called Voice Memos, which makes this incredibly easy. Ask for your Highest spiritual team to be present in the recording. These positive affirmations will have far greater effect once any limiting, negative beliefs about whatever you desire to manifest have been removed. 
Build up Your Belief
I can be tricky to know something to be true without having any proof. You might find it beneficial to manifest a few small things to help you build your belief in the law of attraction and the law of abundance up. You could visualise receiving a free cup of coffee, a small monetary win or meeting a new friend or partner with certain characteristics.
Zero Resistance Through Total Detachment
Never think about where or how it will come to you. Have complete faith and knowing that your desire will come to you in perfect Universal timing, which is very different to human timing. People can sometimes find detachment from a desire a bit confusing but detachment doesn't mean that you are no longer in alignment with your desire. It means that you have such complete confidence that it's already yours that you don't need think about it.
Thinking about where or when it may come from or when it may come sends out thought energies that. Allow your thought energy to collapse the quantum wave particles and bring you your desire in perfect Universal timing.
Remember that your conscious mind is extremely limited when it comes to manifesting desires. Your subconscious mind, on the other hand, is linked to your Higher Self, the infinite and wisest part of you, and it in turn, is linked to the Universe. Allow the Universe, which created you, and knows all, to bring you your desire in the way that it deems the easiest and most effortless as energy always seeks the path of least resistance.
You'll know your desire is on it's way because just before manifestation occurs, you will likely receive signs such as animals being drawn to you or repeating (Angel numbers) will pop up.
Keep Your Vibration High
You may want to keep away from negative people, places, music, tv shows, films, etc until your desire has manifested.
Meditate, eat healthy food and think positive thoughts
First are foremost, do things that make you happy! Even something as truly simple as preparing a really lovely cup of tea or, coffee or hot chocolate and sitting down with a favourite book for a couple of hours at the weekend can work wonders.

Get enough rest.

Eat well including plenty of fresh green and organic (if possible) vegetables and fruits.

Stay hydrated.

Do things that make you feel happy, peaceful and calm.

Wear crystals which attract abundance such as citrine and peridot.
Study Consistently Successful Manifestors
Try to find a law of attraction coach who has already achieved what you desire to achieve. They will be a lot better equipped o help you align with the energy of what you desire to experience. Different coaches or tutors will usually specialise in certain areas of life, for example, romantic relationships, money, business, health and so on.
If you desire to manifest your dream partner, you would do well to work with someone who has already done this and is genuinely happy in the connection. If you desire to win the lottery or align with a new home, someone who has achieved this many times over would be wonderful to work with.
Believe It Will Happen Quickly
Although universal, divine timing is completely different to human timing, if you believe a manifestation will occur in the distant future and see it as such, it might not happen at all as the subconscious mind only knows the present moment.
If you believe that your manifestation will take a long time to occur, remember that you are the creator of your reality, so if this is the vibration that you are sending out, this is what you will manifest.
Simply see yourself living the life you desire, having whatever it is that you desire, being the person you desire to be, know that it is your new reality, now in the present moment and the Universe will deliver all that you desire to experience in perfect divine timing.
View Your Desire in 'Reality' More Often If Possible
If you desire to manifest a material object such as a car, go and look at the car, know it's yours. Test drive it and if you live locally, drive it home, park it in your driveway and feel as though it's already yours, because on a quantum level, it already is.
Avoid  Negative Media Programming
Positive focus is always important, to make the energy flow in the right direction, towards your manifestation. The less, you contradict that with negative focus, the faster your manifestation will come. Find your balance. However, there's no need to focus on it all day long. In fact, this can be detrimental.I recommend to at least 3 times a day to focus on what you want. This is enough to avoid obsession or resistance. Practicing these principals will bring your Manifestations to reality quickly.
Listen to Powerful Brainwave Affirmations